Danzig - Mother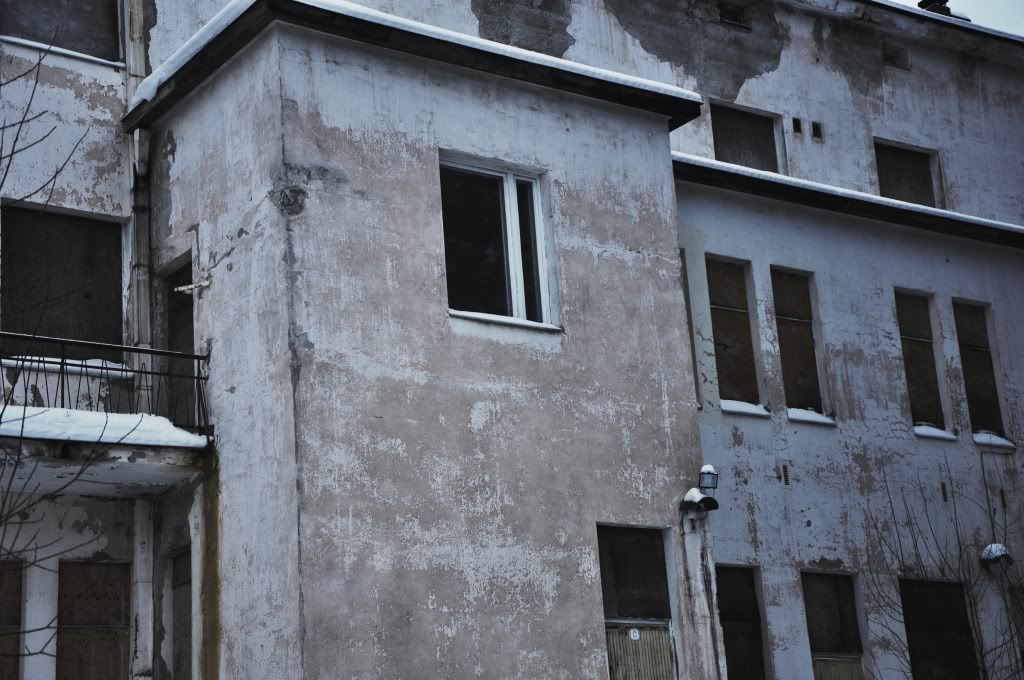 Reppu/Backpack - 2hand
Kengät/Shoes - Topshop
Paita/Shirt - My dad's
Vyönsolki/Buckle of belt - From handicraft school
Vyö/Belt - Vila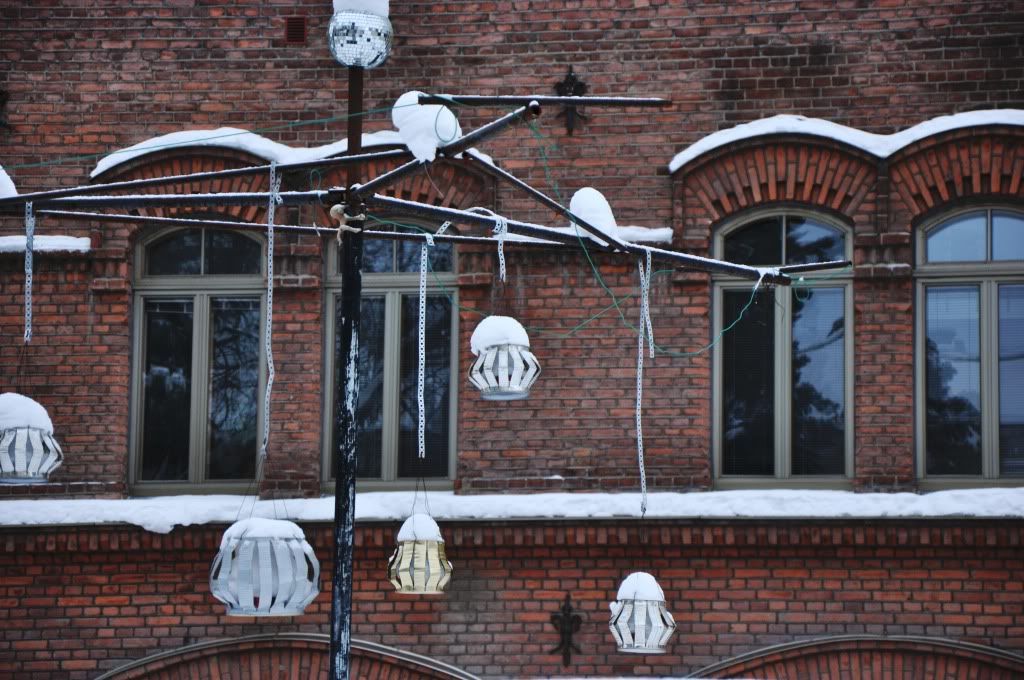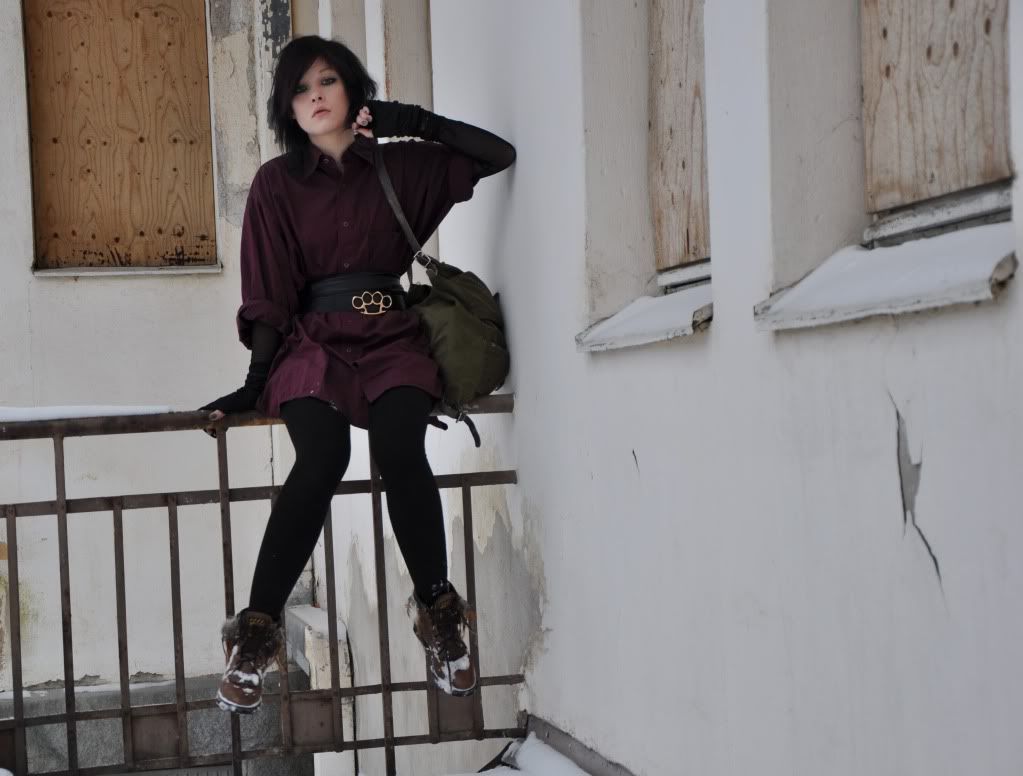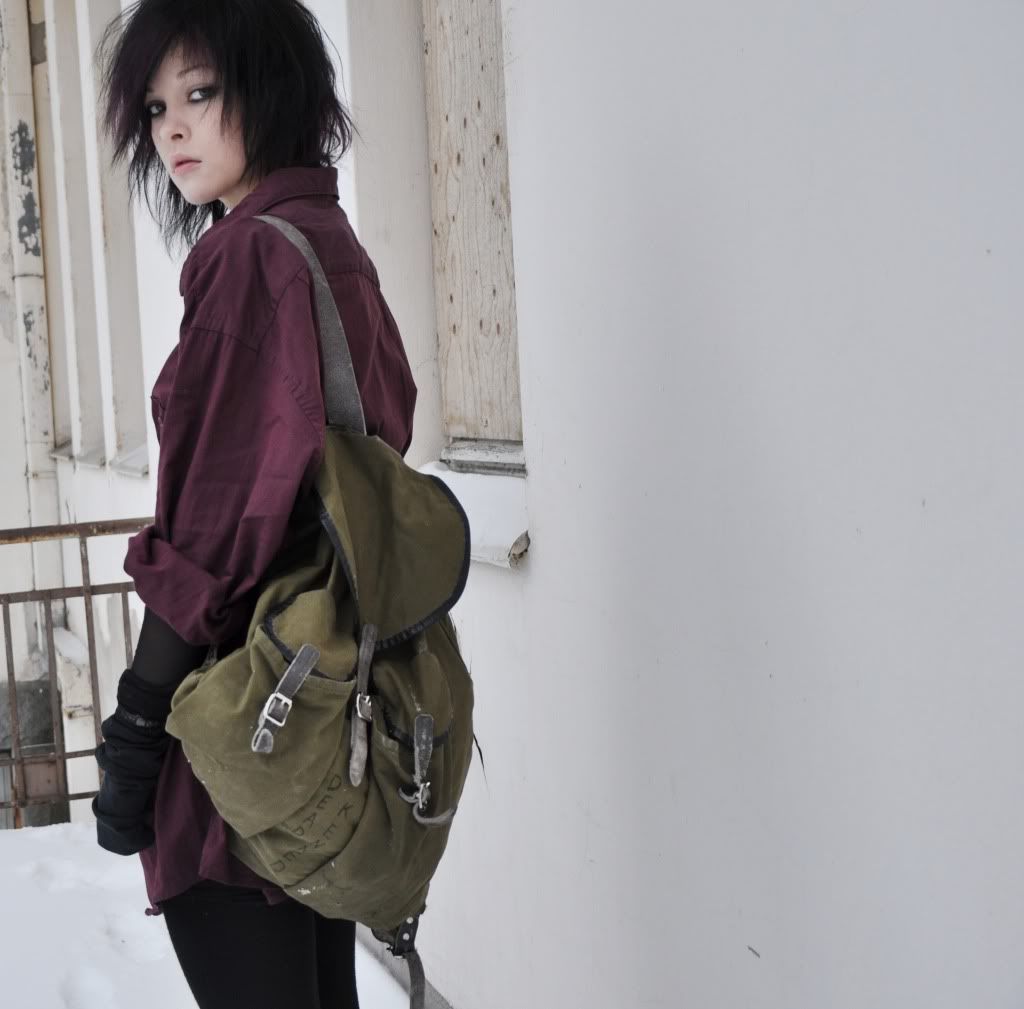 Palailin juuri tuolta ulkoa tunnin kävelylenkiltä tänne tietokoneen ääreen kirjoittamaan jotain kohmettuneilla sormillani. Tänäänkin on mennyt taas hermot aivan liian monen asian kanssa. Photobucketin vittuilun pystyin sentään lopettamaan maksamalla 40 dollaria.
Talvea tuskin voinkaan saada rahalla muuttumaan kesäksi?

/ today has been quite cold day, lukcily not as cold as it was last week. I just hope summer would come soon..
Fucking Photobucket was mean to me. I paid 40 dollars for it. Maybe it will be nicer to me from now on.