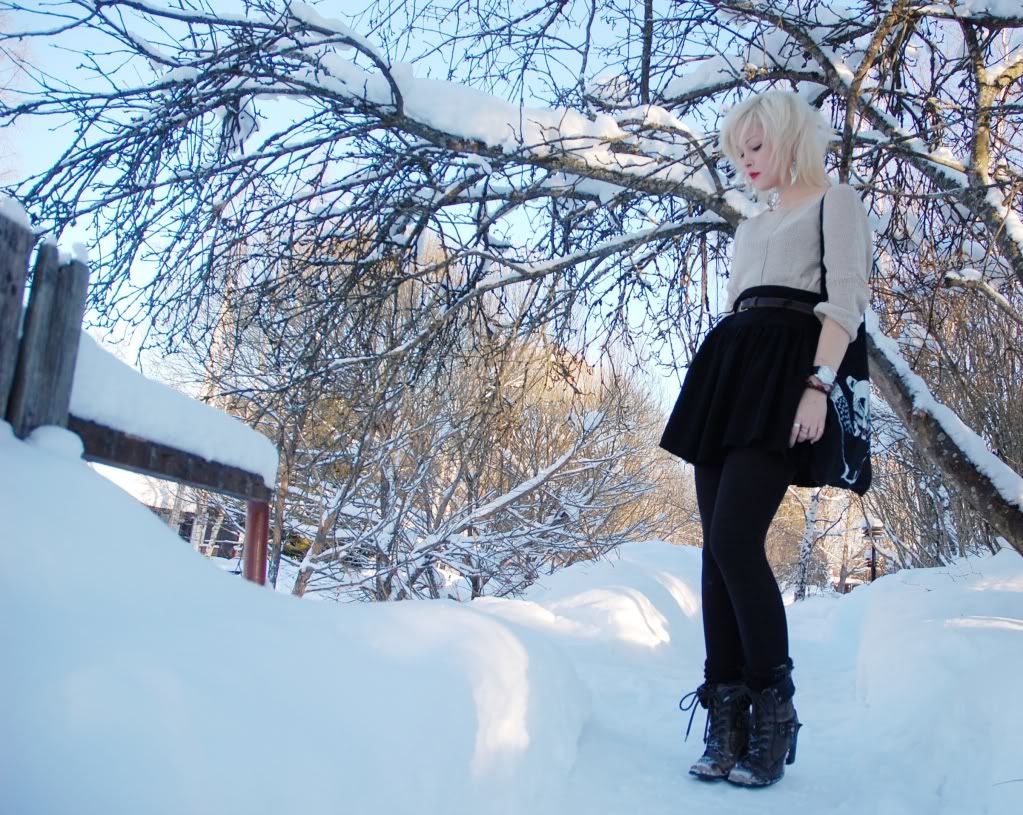 Neule/Knit - Weekday
Hame/Skirt - Primark
Kengät/Shoes - River Island
Kassi/Bag - Ponkes
Vyö/Belt - Vila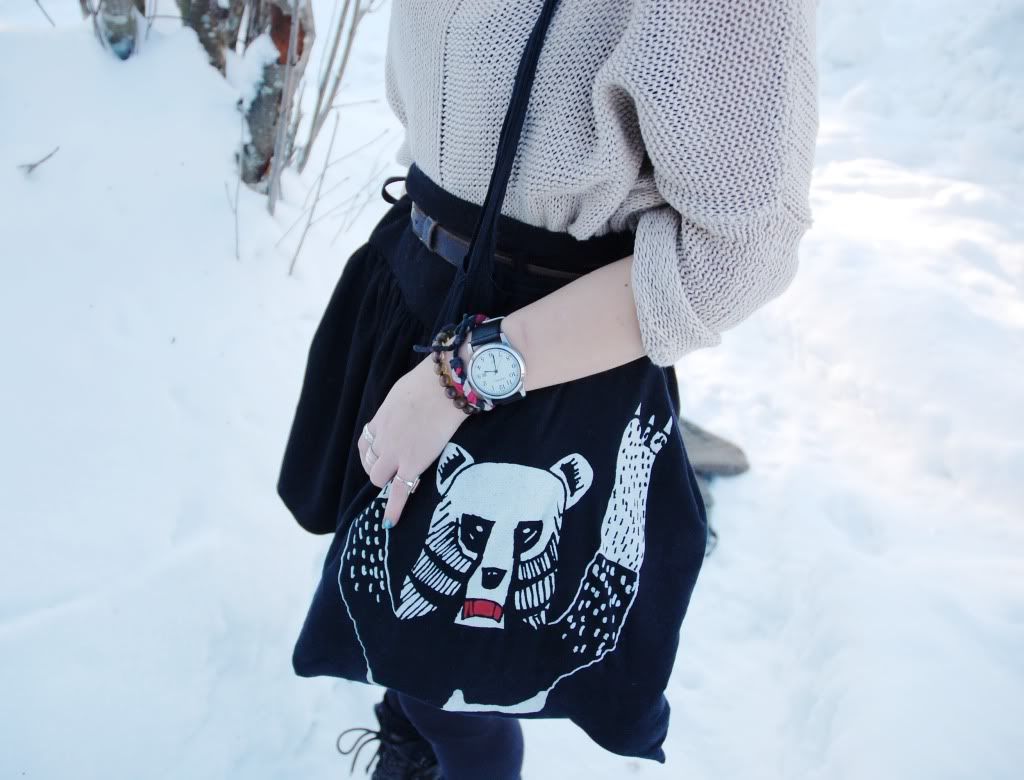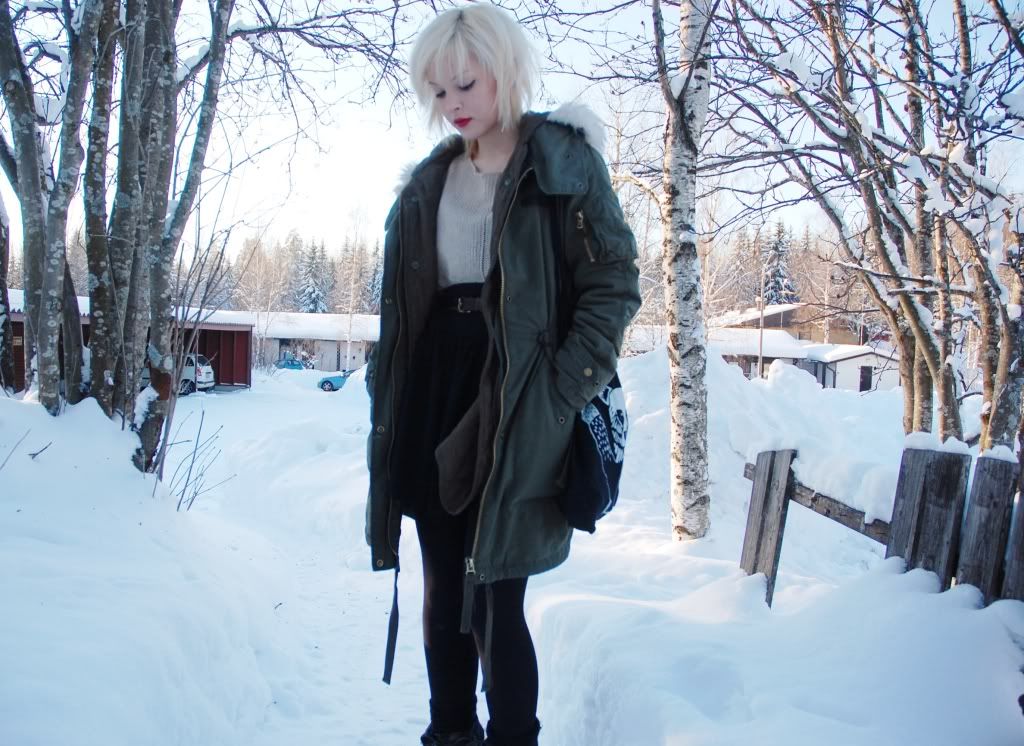 Asukuvia! Vihdoinkin! Sain myös aikaiseksi aloittaa huoneen siivoamisen.. Lattia häämöttää jo vaatteiden alta :-DD
Ihan uskomaton ajatus, et ens viikol alkaa jo loma :3 Suunnitelmis on hengailua kavereiden kanssa sekä tietenkin se Lontoon matka, joka myöskin tuntuu tosi randomilta! Mut ihana päästä taas Lontooseen, rakastan sitä kaupunkia.
Eipä täs muuta, hiippailen kohta keittiöön hakeen kakkua. Jotain hyvää, et veli on lukulomalla kotona: sillä on aikaa leipoa :-----)
Some outfit pics! At last! And I also started to clean my room.... I can almost see my floor :DD
I can't believe that winter holiday starts on next week :3 I'm going to hang with my mates and I'm also going to London! I love that city.
Nothing else just now, I'm going to kitchen 'cause I can smell a cake :----D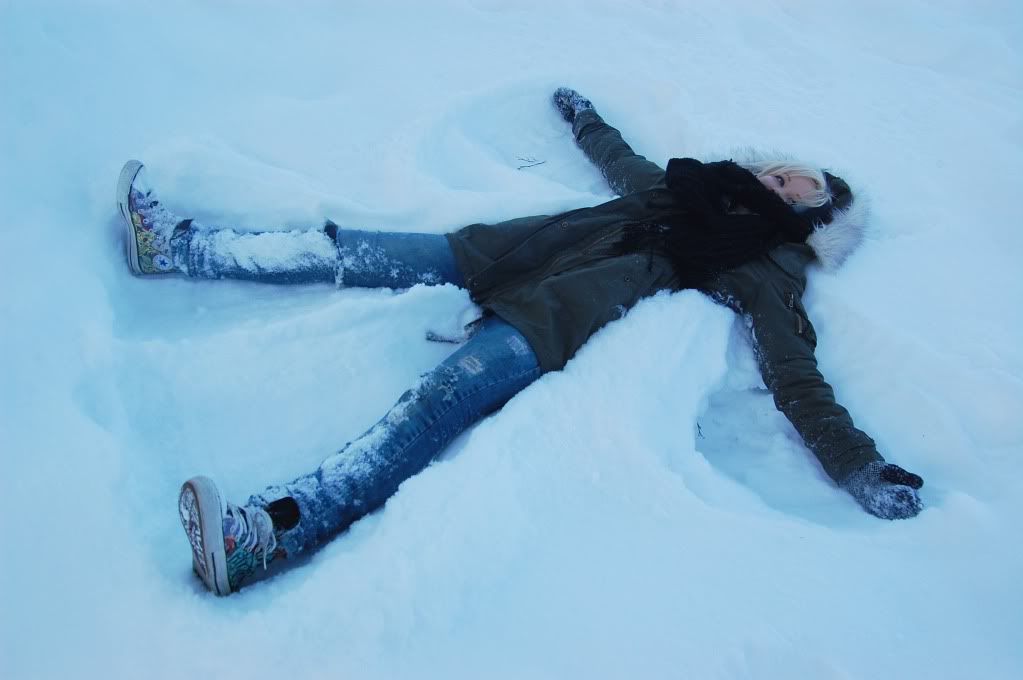 Nightcore - Headstrong